Functional Areas We Serve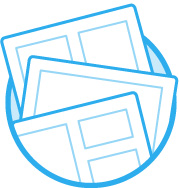 From leveraging the latest in artificial intelligence to instantly understand lease obligations to streamlining division orders with electronic workflow, we are ushering Land & Regulatory into the information age. More…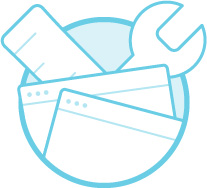 Unlock the revenue and cost savings in your contract process with our easy to use solution. Flexible workflows and alerts make understanding your obligations (and your partners) far easier than before.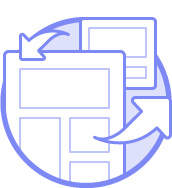 Gain an asymmetric information advantage when evaluating acquisitions or provide bulletproof clarity to potential buyers. Our A&D solution provides plug and play 7-figure savings. More…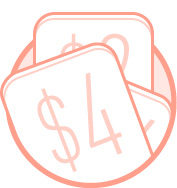 Data in Revenue Check Detail Statements and Gas Purchase Agreements is automatically extracted and made available for your accounting system and electronic exchange with Agile Extract.  No offshoring with a rapid turnaround.  More…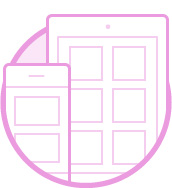 From easily extracting data from Drilling Reports to seamless integration of well header data, our Operations Suite will ensure that engineers are armed with the right data to make the best decision. We have completely reinvented the process of categorizing, tagging, and finding files related to your wells and prospects.  Our technology recognizes and classifies a file just like you would, and makes the task of finding it easier than you can imagine.  More… 
Why We Exist
Today, the energy sector is positioned to benefit from recent advances in information technology that will unlock exponential performance gains.  By combining deep domain expertise in oil and gas with world-class capabilities in machine learning, artificial intelligence, and document/data management, Agile Upstream is transforming the way information is managed and leveraged in upstream & midstream.
Who we are…
Our team is a combination of domain experts, technologists, and customer evangelists.  We are united in the belief that technology is not a substitute for human ingenuity, but rather a tool that can augment an individual or teams performance in ways that are truly transformative.  And while technology is our DNA; our passion is energy.  
How we work…
We practice what is know as the 'Agile Methodology' and 'Scrum'.  As such, we are flexible, iterative, and fast.  We will always ensure that our software delivers clear ROI to you before any financial commitment is made. This is not sales speak – our goal is to implement "zero risk, no regret" solutions.    
What we ask of you…
Don't expect to deal with the typical sales guy – we don't employ any of them.  You will work with our most senior people from Day 1 and through implementation to ensure that you, your team, and your company leadership are delighted with your decision to go with Agile.  In return, we ask that you provide us with consistent and candid feedback and a willingness to move with speed and agility.    
…provided that you are in Houston, Dallas, Austin, Oklahoma City, Tulsa, Denver or Pittsburgh.  Sorry, Calgary.  Sign up below to keep updated on our schedule and venues.
Let me know when and where
Agile Upstream Group
33130 Magnolia Circle Drive
Magnolia, TX 77354
Please contact nickv@agileupstream.com for all investor and media inquiries. 
kamagra